DNV certification – a brand of quality for all critical system equipment and components
In our age of rapid technological advancement, the marine and offshore industries are constantly searching for new ways to take advantage of the latest benefits of the technology tidal wave.
From new generations of displays and sensors to deep learning and artificial intelligence, technology implemented by the marine industry is getting increasingly complex. As is the control systems and other critical operations aboard marine vessels.
While these technological advances and increasingly complex control systems offer a wealth of new opportunities, they also pose new challenges to master.
As industries readily embrace and implement new technologies, safety and security requirements must always be at the center of attention. The continuous monitoring and control of critical ship functions, as well as early detection of malfunctions, are perhaps more important now than ever before.
Read more: CCTV solutions for application in hazardous areas and explosive atmospheres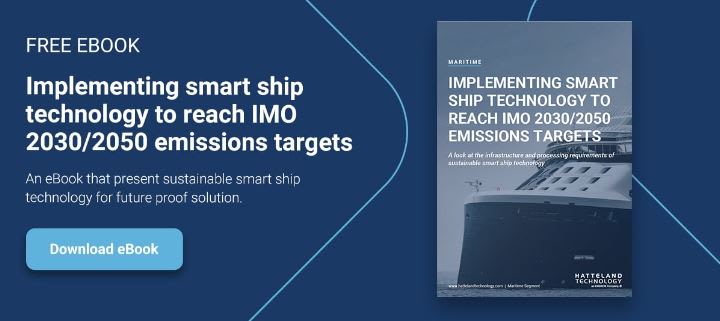 All equipment must be IEC 60945-approved
In order to satisfy the industry's strict safety and security requirements all equipment and components installed on a vessel's bridge, or as a part of the critical infrastructure, must be tested in accordance with the IEC 60945 standards and regulations.
This includes all PCs, monitors, panel PCs, keyboards, joysticks, jog wheels, converters, servers and clients, as well as all CCTV cameras located on or around the bridge.
DNV-GL (or one of the other accredited and recognized third-party classification societies) will conduct an audit of the equipment. In order to be awarded with a DNV certificate all requirements must be met and the shipbuilder must be able to provide a set of test reports which shows that all equipment is in accordance with their standards. These are more or less identical to the IEC 60945 requirements.
Important equipment capabilities for electronic components tested by DNV-GL:
Shock and vibration:
Marine vessels experience varying vibrations, and components have to be tested in several unique patterns.
Electromagnetic interference (EMI):
The electromagnetic energy which affects the functioning of an electronic device.
Electromagnetic Compatability (EMC):
A component's ability to operate as intended in its shared operating environment while not affecting the ability of other equipment within the same environment to operate as intended.

Why do you need a DNV certificate?
One question you might have at this point is the following: If your equipment satisfies all IEC 60945 requirements, then why do you need an additional DNV certificate?
The short answer is that a DNV certificate is regarded as a brand of quality, testifying that a piece of equipment qualifies for use on the bridge or in a critical infrastructure.
Within IEC requirements there are still shortcuts available that allow for certain deviations, however, each shortcut taken will degrade the quality and safety of the final product. This "wiggle room" is eliminated by the DNV, who are not so lenient.
Maintain a universal certification
All third-party classification societies recognized by the EU have their own set of requirements. Although these are all very similar to the IEC 60945 requirements, they might differ slightly from each other. As such, components in a system with a DNV certification, will not be awarded a certification if the audit is conducted by, for instance, the Japanese classification society Nippon Kaiji Kyokai (NKK).
If you wish to universally qualify for certification from all 12 classification societies recognized by the EU, you must maintain the Euro Mutual Recognition certificate.
This certificate gathers the certifications from all recognized societies.
We uphold the highest safety and security standards
In our role as a total supplier of control systems, bridge solutions, and automation solutions to the marine and offshore industries, we here at Hatteland Technology are well aware of our responsibility to provide electrical, hardware, and network components that uphold the highest safety and security standards.
As such, our reliable, dependable and versatile solutions use components that are compliant with IEC 60945 regulations and approved by the DNV-GL (Det Norske Veritas).
In addition, we are maintaining Euro Mutual Recognition certificates – allowing us to integrate our systems not only in DNV class vessels but in all vessels certified by one or more of the 12 Classification Societies worldwide.
READ MORE: When Elpro was contracted to refurbish Hurtigruten they turned to Hatteland Technology for their CCTV needs
30 years of experience
With over 30 years of experience and a broad field of expertise, Hatteland Technology is in a unique position where we can assist our customers with the sale, the solution and the support for the entire operational technology, control systems and Ethernet transport layers.
We can supply complete DNV-approved solutions that may include:
Panel PC
Switch
Server/client
Embedded computer
Trackball
Keyboard
Joystick
Networks and network components